We can help you make informed decisions, assess your financial situation, negotiate a potential settlement and/or if necessary be prepared to litigate. Divorce is a difficult and stressful time. Free consultations always available. 
The Split Happens Newsletter™
TheDivorce-Attorney.com is a trusted source of ideas and information that has assisted thousands of individuals, families, and businesses. We provide free educational resources and connect users with independent Fee-Only attorneys who are part of the 1800ADVISER.COM network. 
A divorce attorney in the network can handle all family law matters, including divorce, custody, prenuptial agreements, child support and handle all marital property issues. They provide personalized guidance to address your specific legal needs.
Reach out to request a no strings attached FREE CONSULTATION or ask any question with complete privacy.  Alternatively, you can visit 1800ADVISER.COM and browse the only toll-free online directory for Fee-Only professionals in the United States. 
→ WHY SHOULD I USE DIVORCE ATTORNEYS IN THE 1800ADVISER.COM NETWORK?
Our network consists of some of the most respected and experienced family law professionals in the industry. They are dedicated to providing top-quality legal representation to clients across a wide range of practice areas.
→ WHAT IS A FEE-ONLY DIVORCE ATTORNEY AND WHAT DO THEY CHARGE?
A Fee-Only divorce attorney charges clients directly for their legal services, without earning commissions from selling financial or legal products or referring you to advisers who do. Their compensation structure can take the form of hourly rates, flat fees, or contingency-based fees, depending on the complexity of the legal matters. Hourly rates for Fee-Only divorce attorneys can start as low as $100 per hour but can significantly increase based on complexity and the specific legal services required. Flat or fixed fees are negotiable. All fees are agreed to in advance. 
100% Independent
100% Objective™
Powered by
1800ADVISER.COM
, we can answer your questions and connect you with independent and experienced tax professionals.  
Trusted Partner for Carrying Out Your Wishes
With roots dating back to 1998, we've supported thousands of individuals, families and businesses. Independent Fee-Only services promise transparency without hidden strings.
Compassionate, Independent and Objective
Not only are we 100% independent and 100% Objective, but we can be compassionate and sensitive to the unique needs and concerns of all individuals, families and businesses.
Real Humans Providing Wisdom & Guidance
If you prefer working with robots or software engines that provide artificial intelligence or computerized advice without considering human emotions, we are not the right fit. We provide wisdom & guidance.
Private Free Consultations
At the heart of our commitment to you is privacy. Your information is never sold to third parties. Private free consultations are one-on-one sessions to help you decide if 100% Independent & 100% Objective advice will benefit you.
Divorce & Family Planning Services
Prepare & Review A Prenup
We excel in drafting and evaluating prenuptial agreements. Our commitment to fairness ensures their integrity, standing strong if ever challenged in the future.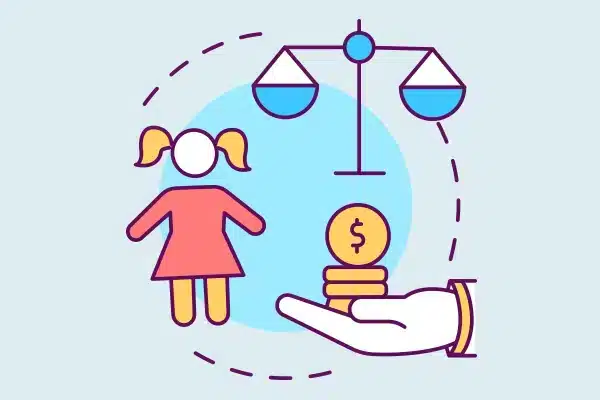 Determine Child Support
Child support calculations often lead to controversy and disputes. Advocating for your perspective, we collaborate to craft a legal and court-accepted equitable solution tailored to your state's regulations
Child Custody Agreements
Our team supports you in creating personalized agreements that prioritize the well-being of your children. Trust us to secure an arrangement that fosters a positive future for your family.
Alimony Payment Analysis
Whether you're seeking or contesting spousal support, we can guide you through the legal intricacies and secure a fair resolution that aligns with your financial goals.
Business Succession Planning
Managing business succession within divorce settlements is complex. We ensure a seamless transition and equitable resolution tailored to your unique circumstances.
Negotiate a Settlement Or Litigate
Strategize your path forward: Negotiate a favorable settlement or, when necessary, vigorously litigate with our experienced team by your side. Your resolution, your way.
Our Network of Fee-Only
Family Law Attorneys
Powered by 1800Adviser.com
CLICK ON A STATE BELOW TO FIND ONE NOW!